Professor of Economics, University Economist, and Director, L. William Seidman Research Institute
Senior Research Economist, L. William Seidman Research Institute
---
Arizona State University (ASU) graduates are employed throughout the world. This paper examines only those graduates employed in Arizona — those contributing to the productivity and prosperity of the state.
Approximately 283,429 ASU graduates were working in Arizona in 2021. More than one-in-four of the state's working individuals who had earned at least a bachelor's degree had graduated from ASU. The aggregate earnings of the ASU graduates were around $19.4 billion. Based on these earnings, these individuals contributed between $1.37-and-$1.65 billion in state and local government taxes, including between $817 million and $982 million in state government taxes, depending on the tax rate assumed.
The estimate of the number of ASU graduates working in Arizona in 2021 is based on actual employment and wage data for 190,702 individuals who graduated from ASU between 1990 and 2021 and were covered by the state's unemployment insurance program. Estimates of those who graduated from ASU prior to 1990 and of ASU graduates who were not covered by the unemployment insurance program but were working in Arizona in 2021 were added to the 190,702 figure to reach the total of approximately 283,429.
The impact of ASU graduates working in Arizona increased between 2012 and 2014 and was little changed between 2014 and 2016; it increased again in 2017, 2018, 2019, and 2020. It decreased slightly in 2021, by less than a fifth of a percentage point.
The share of the Arizona workforce who were ASU graduates was 6.17 percent in 2012 and increased to 6.99 percent in 2021. The share of aggregate wages earned by ASU graduates increased from 8.28 percent in 2012 to 9.23 percent in 2020, but decreased to 8.85 percent in 2021.
The average wage of ASU graduates climbed from 134.3 percent of the average wage of all workers in 2012 to 137.9 percent in 2019, but decreased to 132.5 percent in 2020 and to 126.7 percent in 2021.
In 2012, graduates of ASU accounted for 25.6 percent of all Arizona workers who had earned at least a bachelor's degree. This percentage increased to 26.9 percent in 2014 and 2015, then dropped to 25.9 percent in 2016, and to 25.6 percent in 2017 and 2018. It slightly increased to 25.7 percent in 2019, and increased to 26.4 percent in 2020. It dropped again in 2021, to 25.8 percent.
---
Have questions about this report? Ask the author(s).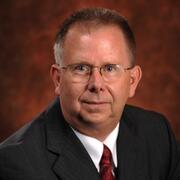 Professor of Economics, University Economist, and Director, L. William Seidman Research Institute
Dennis received a B.A. in economics and mathematics from Grand Valley State University, a M.S. in economics from Michigan State University, and a Ph.D. in economics from Michigan State University in 1978. He has served on the faculty of the Department of Economics at ASU since 1979, as director of ASU's L. William Seidman Research Institute since 2004, and as the director of the Office of the University Economist since 2005.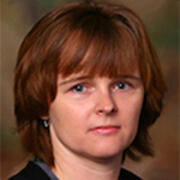 Senior Research Economist, L. William Seidman Research Institute
Eva received her B.S. in finance from Babes-Bolyai University in Romania, a M.S. in business management from Politehnica University in Romania, and a M.A. in economics from Western Michigan University in 2000. She worked as a research analyst at the W. E. Upjohn Institute in Kalamazoo, Michigan prior to joining ASU's L. William Seidman Research Institute in 2007.
---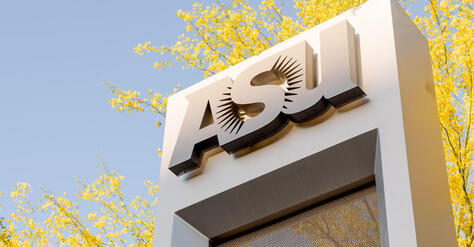 Economic Impact of Arizona State University, Fiscal Year 2022
The spending of Arizona State University and its employees, students, and visitors in fiscal year 2022 had the following direct, indirect, and induced impacts on the Arizona economy: gross product of $4.66 billion, labor income of $3.21 billion, and employment of 55,712.
The Importance of Investing in Arizona
Arizona would benefit from changing course in its economic development efforts, from an emphasis on aggregate growth rates and tax reductions to a focus on investing in itself.
2020 Census Results for Arizona: Part 1
Discusses 2020 census counts and the change between the 2010 and 2020 decennial censuses for the nation, states, metro areas, and Arizona counties and places. Population growth in Arizona during the 2010s was less than in each of the four prior decades.