Research Professor, Department of Economics; and Principal Research Economist, L. William Seidman Research Institute
---
Investigates the factors associated with the population growth and prosperity of metro areas. Two measures of human capital—educational attainment and the STEM share of the economy—are among the factors that are significantly correlated to growth and prosperity.
---
Have questions about this report? Ask the author(s).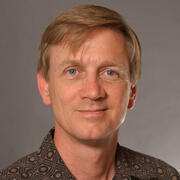 Research Professor, Department of Economics; and Principal Research Economist, L. William Seidman Research Institute
After completing his undergraduate degree in economics at Wake Forest University, Kent received his Ph.D. in economics from Rice University in 1979. He was an assistant professor at ASU from 1978 to 1983. After leaving the university for seven years, during which he worked in the research department of the Federal Reserve Bank of Dallas, he returned to ASU to teach in 1991. He joined ASU's L. William Seidman Research Institute in 1999.
---
The Migration of Young Adults to and from Arizona
The migration efficiency — the ratio of the number of in-migrants to the number of out-migrants — of individuals between the ages of 16 and 26 who moved between commuting zones (CZs: aggregations of counties) during the 2000-to-2018 time period was the highest among the…
The Importance of Investing in Arizona
Arizona would benefit from changing course in its economic development efforts, from an emphasis on aggregate growth rates and tax reductions to a focus on investing in itself.
2020 Census Results for Arizona: Part 1
Discusses 2020 census counts and the change between the 2010 and 2020 decennial censuses for the nation, states, metro areas, and Arizona counties and places. Population growth in Arizona during the 2010s was less than in each of the four prior decades.